Leading With Safety - Addressing Potential Hazards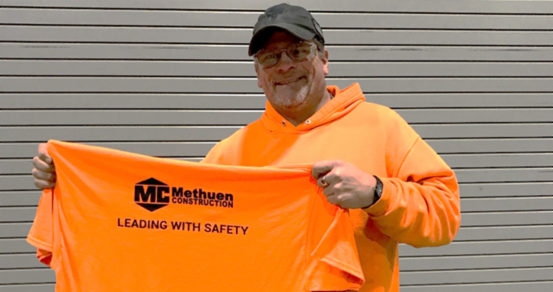 Jim McLaughlin was recently recognized for his continuous efforts towards safety on the Enel Fish Ladder project. On multiple occasions, Jim has addressed potential hazards on the site, including erecting barricades and signage to warn others of potential fall hazards. Jim has also played a key part in ensuring the scaffolding subcontractor onsite was adhering to Methuen Construction's safety policies and procedures and addressed unsafe behaviors as they occurred.

The Leading with Safety Program recognizes Teammates not only for personal safety practices but more importantly, as a leader who addresses worksite safety issues. By working together and exhibiting safety leadership, we are able to provide a safe working environment for all.