Leading with Safety: PNSY Complex Team Recognized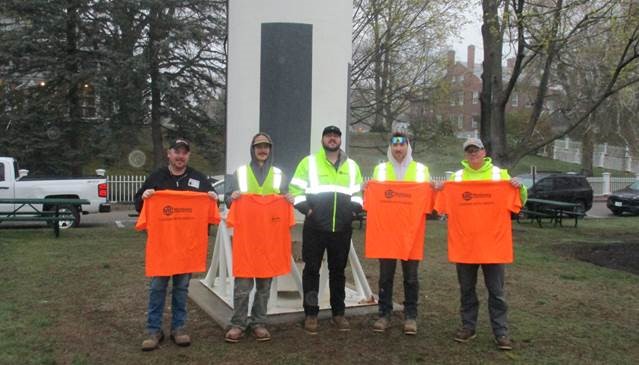 Left to Right: Teammates Joe Dwyer, Tanner Woods, Joe Giammichele, Zach Matthews, and Josh Bomba.
Teammates Zach Matthews, Josh Bomba and Tanner Woods were tasked with removing a piece of HVAC equipment from an existing structure at the PNSY Complex project in Kittery, ME. The electrical contractor indicated that all power to this area was de-energized. Tanner, Josh, and Zach noticed electrical conduit entering the equipment and leading to a junction box. They immediately stopped work to consult with the site superintendent, Joe Dwyer, and Project Engineer, Joe Giamichele, about how to proceed. They contacted the electrician who again indicated that the power was de-energized. The team decided that the unit would not be removed until the conduit leading to the junction box was removed by the electrical subcontractor. Zach, Tanner, Josh, Joe G., and Joe D. took teamwork and "Leading with Safety" to heart by going the extra mile to ensure that the device was truly de-energized prior to proceeding with work.