Leading with Safety: Civil Crew in Lynn Recognized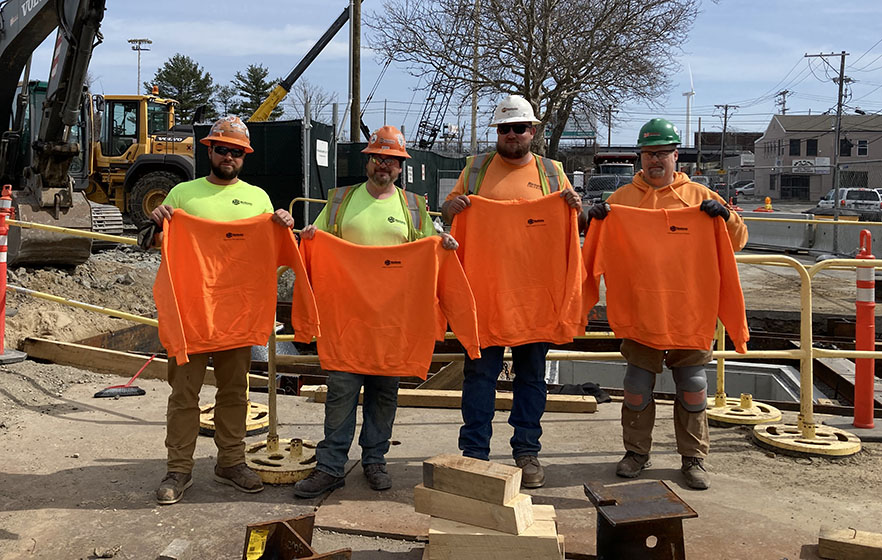 The civil crew at our Sewer Separation project in Lynn was recently recognized for their dedication to safety during a recent high-risk activity they successfully completed. Pictured above from left to right are teammates Tom Farinelli, Brian Davis, Ben Hillman, and David Nilson.
The project team in Lynn has to install a bypass to support the installation of the launch and receiving pits for the upcoming microtunneling operation. The civil crew successfully completed the first phase of this work which included the installation of wood lagging, locating and exposing existing utilities, properly supporting exposed utilities, cutting into an existing 48" RCP sewer line, and setting a doghouse structure over the existing sewer line. This team demonstrates that properly preplanning your work and communicating the plan each step of the way can lead to a safe and successful project!