Leading with Safety Recognition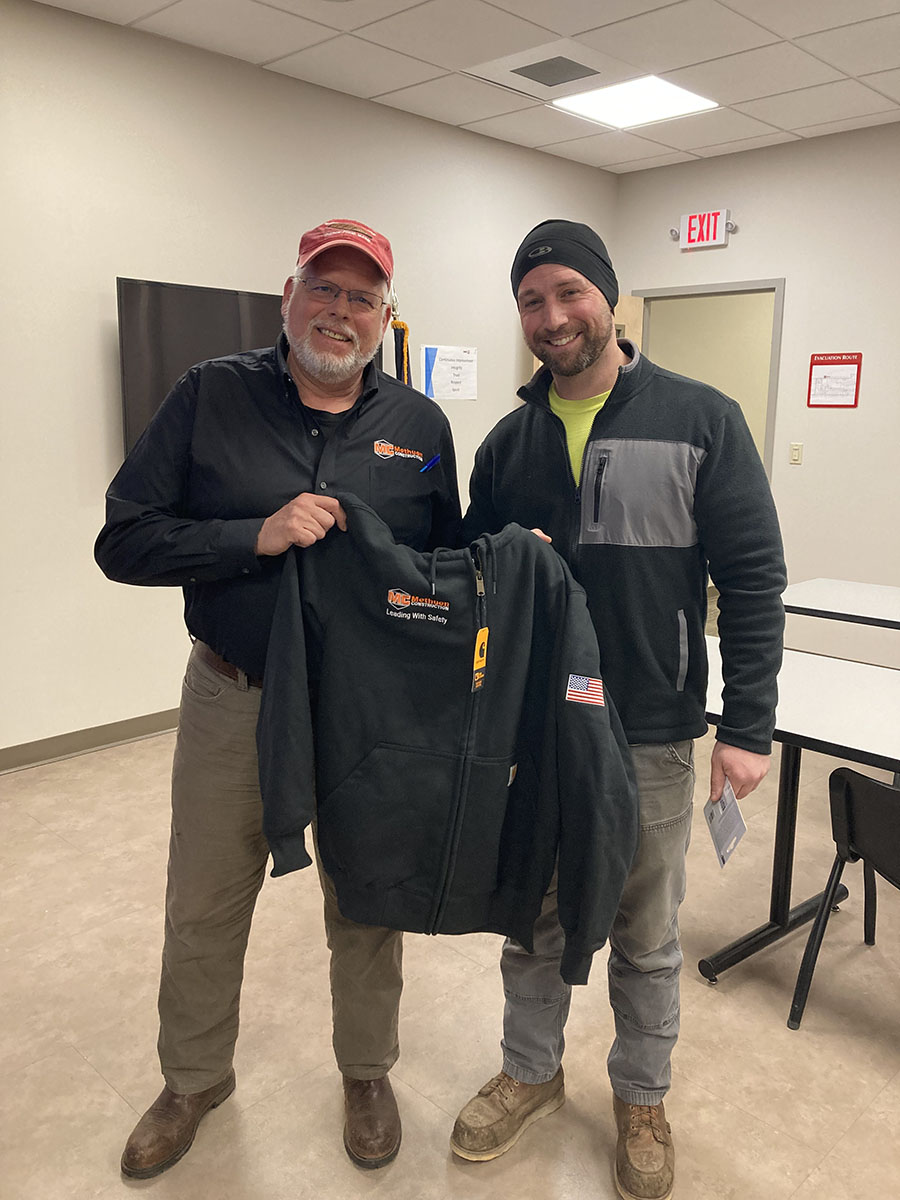 Teammate Evan McCracken received Methuen's Safety Recognition Award for his continuous commitment to safety. Evan received a Carhartt hoodie and a $200 gift card as a thank you for his efforts.
Fellow teammates shared the following about Evan:
"We want to acknowledge Evan as he has kept the "safety first" mindset throughout the project and the early stages of phase three of the project. He has been listed multiple times on MC's safety observations and no doubt has prevented some near misses or injuries with these good catches. We often preach safety but don't always take the time to acknowledge safe efforts so we want to thank you and show our appreciation for his efforts and encourage other members as we begin to ramp up construction efforts to participate in MC's safety observations. Ensuring everyone's safety is always our number 1 priority as well as making sure everyone returns home each and every day safely. Thank you again Evan."
Please join us in thanking Evan for his commitment to safety and congratulating him on this honor!