Leading with Safety - Safety Recognition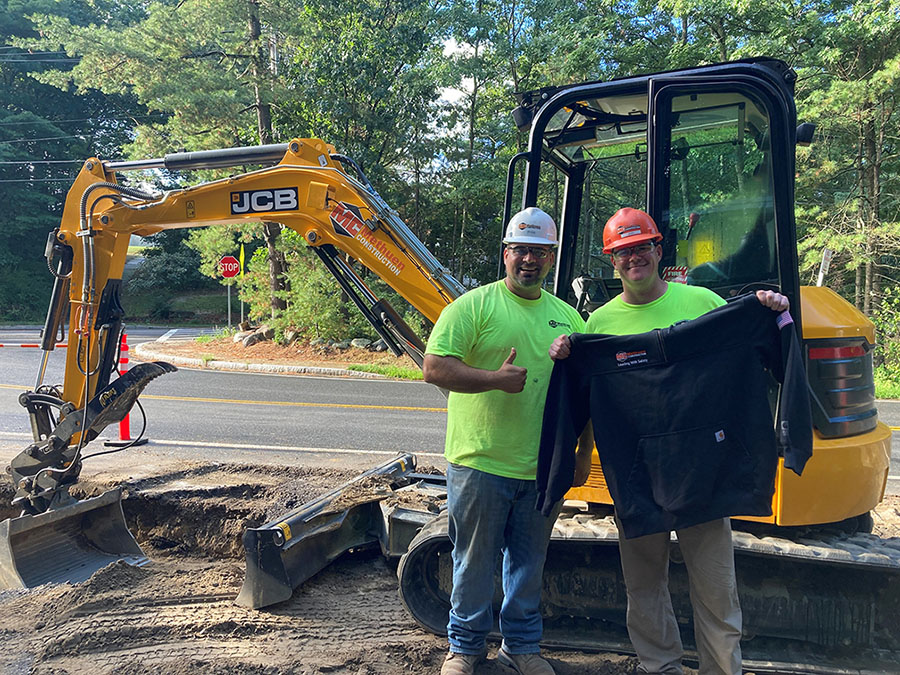 Teammate Josh Bomba received Methuen's Safety Recognition Award for his continuous commitment to safety. Josh received a Carhartt hoodie and a $200 gift card as a thank you for his efforts.
Fellow teammates shared the following about Josh:
"Since starting at Methuen, Josh has proven to be a leader in safety. Josh is helpful in identifying ways to do tasks efficiently and safely. I have witnessed him address others when he observes them demonstrating an unsafe behavior. He is active in the safety committee and has started taking on more of a leadership role in assisting with the development and delivery of the daily activity plans."
"Josh is always leading by example. He truly cares about his safety and the safety of those around him. He isn't afraid to speak up if he doesn't agree on how a task is going to be performed and is always helpful in finding a solution or a way to perform a task safely. We can always count on Josh to look out for others and mentor Teammates that are new to Methuen."
Please join us in thanking Josh for his commitment to safety and congratulating him on this honor!