Award
Methuen Construction Receives 2019 Gold STEP Award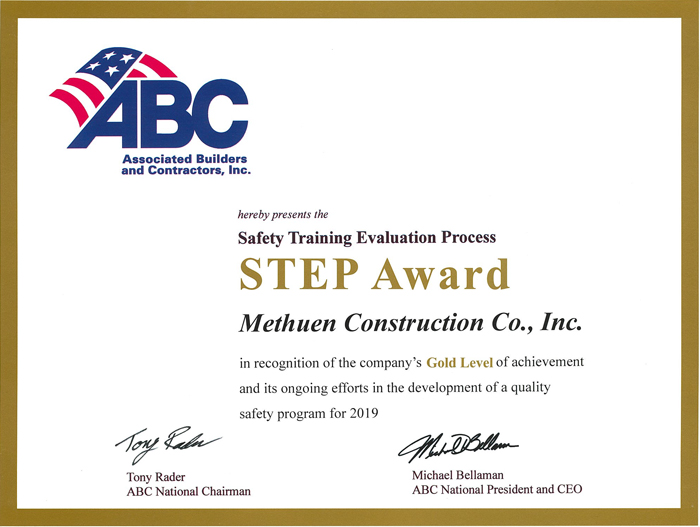 The Associated Builders and Contractors (ABC) awards the STEP award annually to construction companies
across the country. For 2019, Methuen Construction has received the Gold Level STEP award, The company
has received a STEP award for 17 straight years.
The ABC's Safety Training Evaluation Process (STEP) is a safety benchmarking and improvement tool that
dramatically improves safety performance among construction industry participants.