Leading with Safety Recognition Award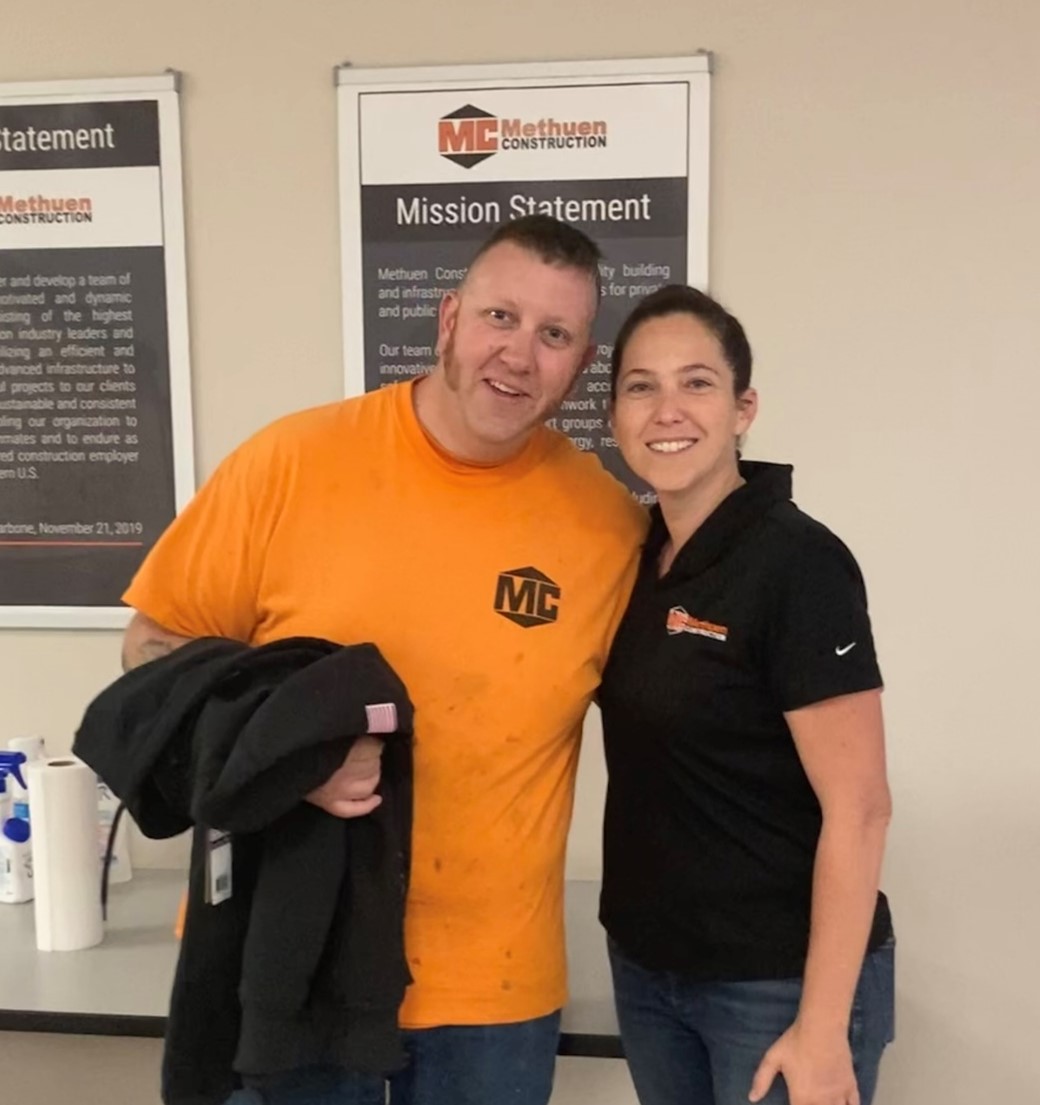 Please join us in congratulating
Adam Gilmer
On receiving Methuen's Safety Recognition Award
This is what was shared about Adam:
"When Adam presents any of the safety meetings, bulletins, or safety talks he is engaging and always goes above and beyond to tell a story of real-life application for the safety matter to be relatable to all teammates. He encourages teammates to discuss/elaborate on safety talks to ensure everyone understands the risks of tasks performed along with the importance of pre-planning. Adam understands the importance of safety on the job site and that everyone goes home at the end of the day in the same fashion they started the day."
"Whenever Adam identifies an unsafe condition onsite he will immediately address the hazard. He properly pre-plans his work to ensure the proper tools and materials are onsite to safely execute the work and will engage the safety department if he has any questions or concerns. He is also an active member of the safety committee and provides feedback around policies and procedures that are currently in place."
Please join us in thanking Adam for his commitment to safety and congratulating him on this honor!