Methuen Construction Receives First Place in Safety Competition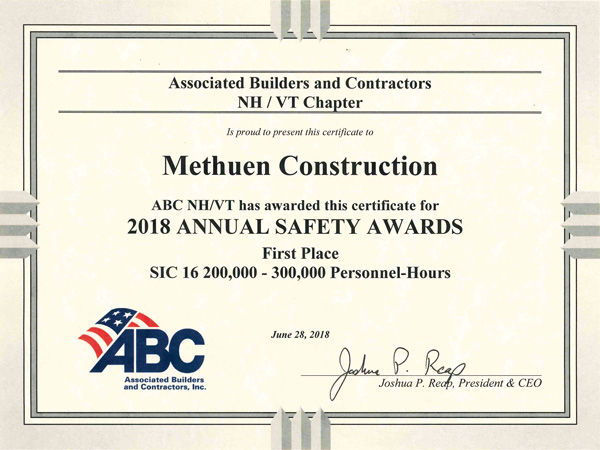 At the annual ABC NH/VT safety awards, held this year at the home of the New Hampshire Fisher Cats, Methuen Construction received first place in the 2018 Construction Safety Awards. The ABC Construction Industry Safety Awards Program recognizes commendable safety performance of individual construction firms. This first place award recognizes our commitment to the health and safety of all our Teammates.
AT METHUEN CONSTRUCTION, SAFETY AND QUALITY ALWAYS WORK TOGETHER!