Leading with Safety Recognition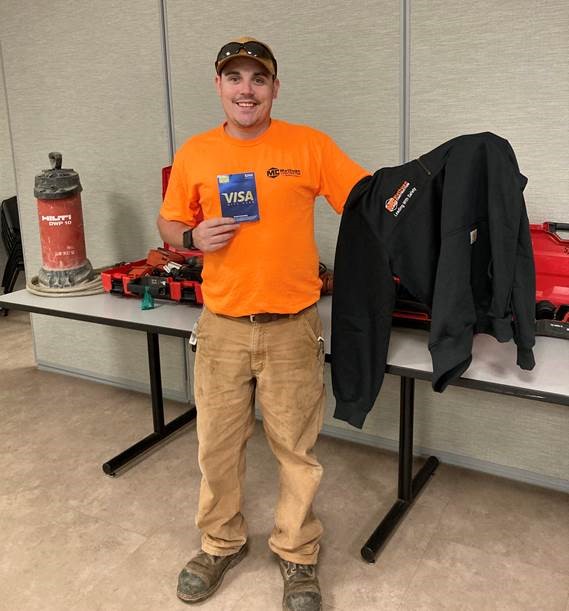 Teammate Tyler Burrows received Methuen's Safety Recognition Award for his continuous commitment to safety. Tyler received a Carhartt hoodie and a $200 gift card as a thank you for his efforts.
Here is what was shared about Tyler:
"Tyler continues to be a leader in the field, ensuring that our teammates and subcontractors are adhering to Methuen's safety policies and procedures. Tyler has helped mentor new teammates and has provided training on silica and proper use of tools. Most recently Tyler has taken on a new initiative, the "silica roadshow", where he and other members of the safety committee will be traveling to each job site to perform training on the proper use and setup of Table 1 compliant tools. Tyler consistently goes above and beyond and has helped create a culture and environment that encourages others to have the same positive attitude towards safety."
Please join us in thanking Tyler for his commitment to safety and congratulating him on this honor!