Leading with Safety Recognition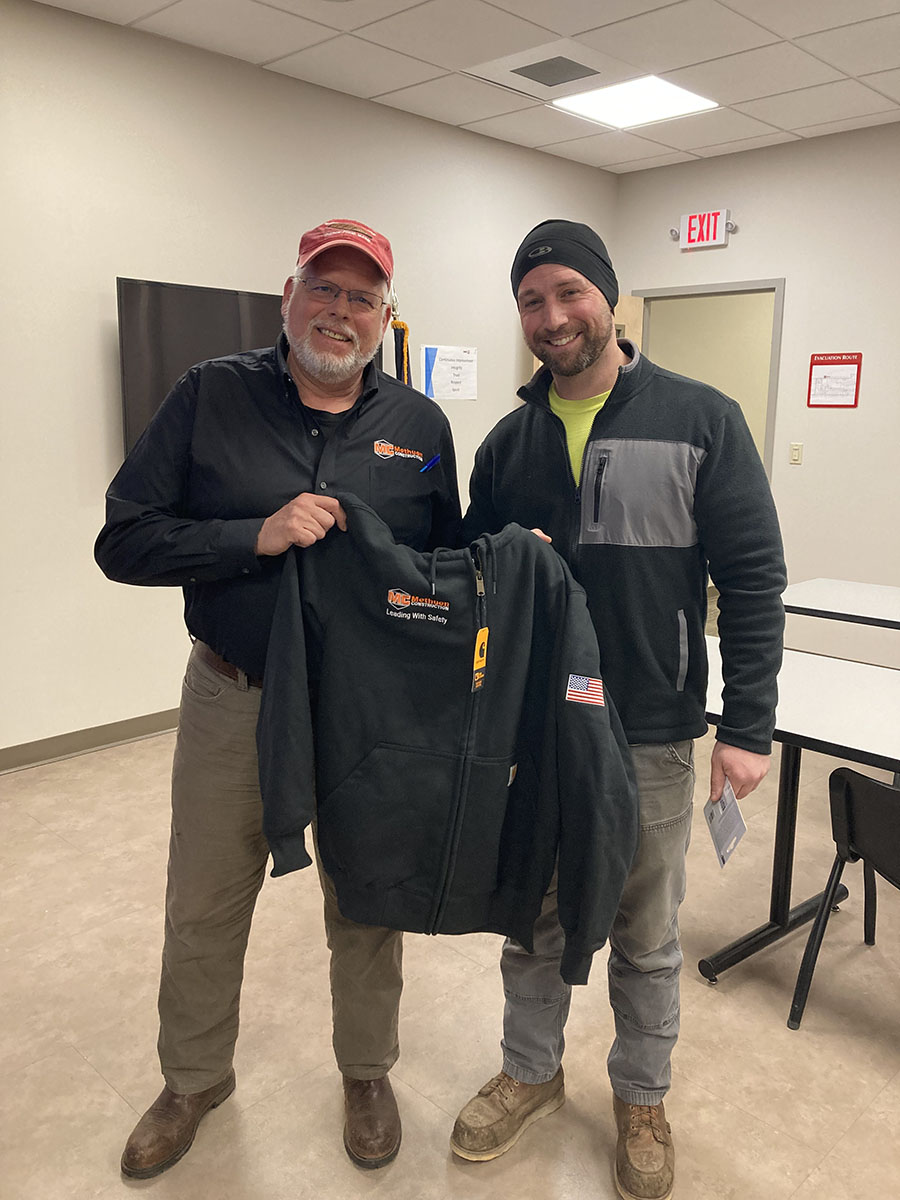 Teammate Evan McCracken received Methuen's Safety Recognition Award for his continuous commitment to safety. Evan received a Carhartt hoodie and a $200 gift card as a thank you for his efforts.
Fellow teammates shared the following about Evan:
"Evan is the perfect model for the phrase 'leading by example'. Every morning he creates and presents a detailed and thorough daily activity plan to his crew. His attention to detail of all hazards and controls to mitigate hazards is received by temmates in a positive manner."
"Evan takes pride in every task he is assigned. He properly pre-plans his work and will include the safety department and his crew in the development of the plan. Evan is not afraid to speak up when he has a safety concern with onsite conditions or behaviors of others working onsite."
"Evan has a positive attitude and adjusts very well to the ever-changing environment at the Portsmouth Naval Shipyard. He responds immediately to any safety concern brough to his attention and will always address any unsafe behavior he observes. He is a trusted teammate by all his peers and can always be counted on to make safe decisions. His leadership has been recognized by NAVFAC and FEAD Safety on numerous occasions."
Please join us in thanking Evan for his commitment to safety and congratulating him on this honor!