Leading with Safety: Initiating Evacuation in a Confined Space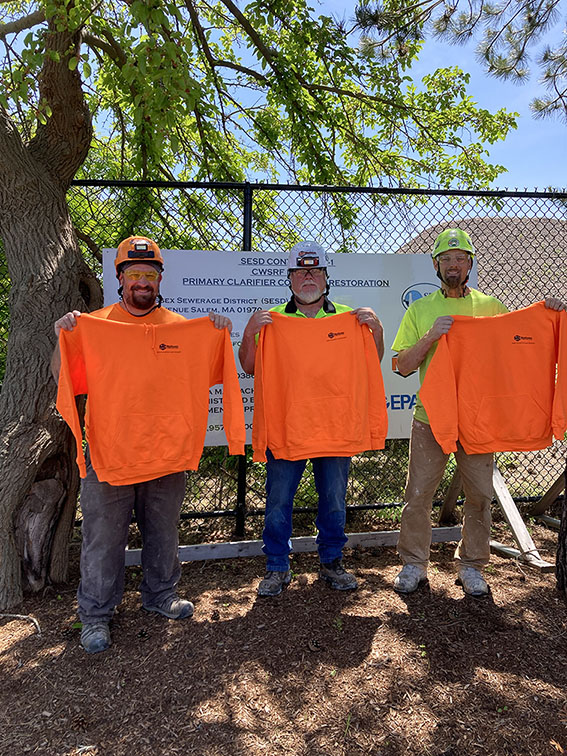 Pictured from left to right: Ted Moody, Charlie Tilton, and Josh Graf.
Multiple teammates and subcontractors were working in the underground clarifiers at SESD when one of the four gas air monitors started to alarm above the tanks. MC teammate, Ted Moody and John W. Egan painting teammate, Josh Graf immediately reported the alarming gas monitor to Charlie Tilton. Charlie immediately removed all personnel from inside of the tank and performed a head count to ensure everyone was accounted for. After futher investigation, the team found that the plant had shut down the odor control system in the building. The teams diligence and prompt response helped ensure everyone safely evacuated the space and prevented a potential incident!