Leading With Safety - Providing Enhanced and Safe Jobsite Access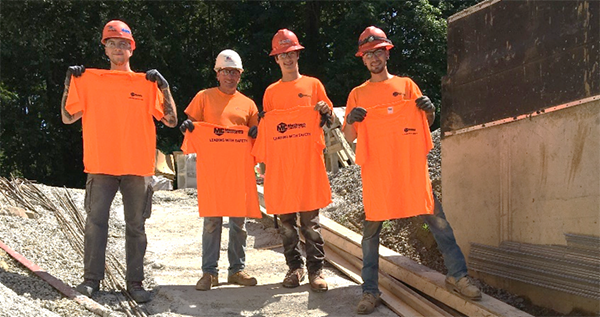 (Pictured above, Andrew Caudill, Kevin Reagan, Tanner Woods, and Brandon Byam.)
Four of our Teammates were recently recognized at the Haverhill site for building stairs out of extra concrete from one of their placements.
The Team is currently working in the GAC at the Haverhill WTP. To access this area Teammates and subcontractors must go to the backside of the building and down a ramp into the building. Although a gravel walkway was put in place for access the Team felt it would be safer to have steps. After a concrete placement, they used the excess concrete to create a set of steps.

The Leading with Safety Program recognizes Teammates not only for personal safety practices but more importantly, as a leader who addresses worksite safety issues. By working together and exhibiting safety leadership, we are able to provide a safe working environment for all.