Leading with Safety - Safety Recognition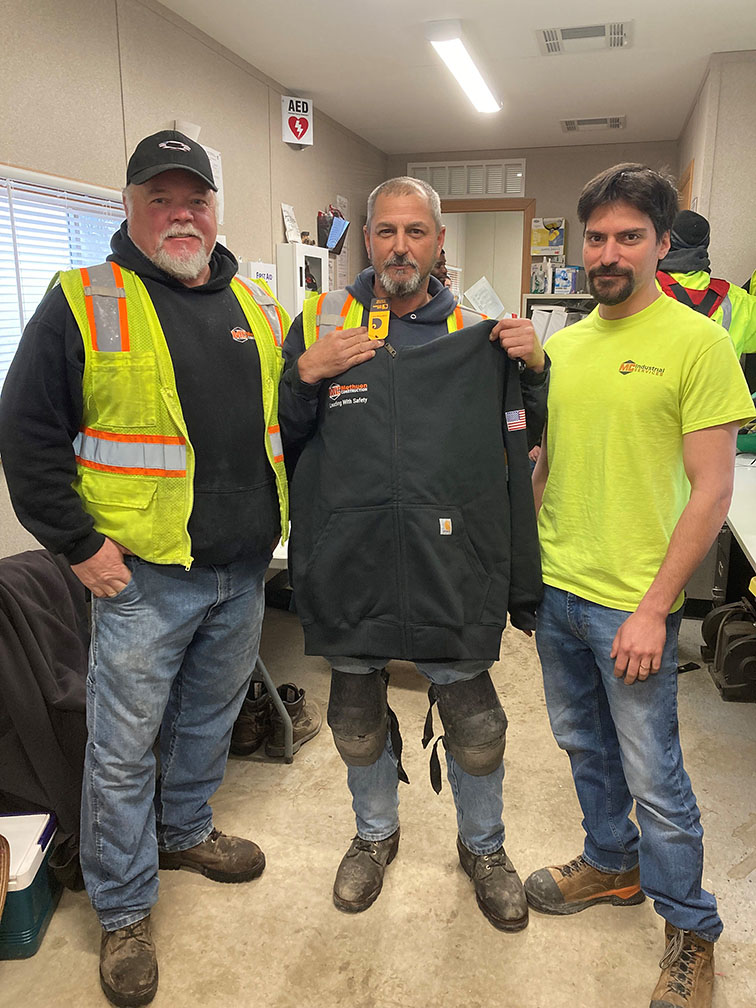 Teammate Joey Viera received Methuen's Safety Recognition Award for his continuous commitment to safety. Joey received a Carhartt hoodie and a $200 gift card as a thank you for his efforts.
Fellow teammates shared the following about Joey:
"A Methuen subcontractor was on site to perform elevated work from staging and would have done so without a harness or fall protection had Joe not stopped him. Joe insisted that the subcontractor not proceed with the work until he had proper fall protection. The Subcontractor informed Joe that he did not bring fall protection equipment with him. Joe went to the construction trailer and brought back a harness and fall protection for the sub to wear. While working from the staging the sub's pipe tapping equipment bound up which would have thrown him off the staging and into the adjacent pump below had he not been wearing the harness and fall protection that Joe insisted he wear. Joe is extremely conscientious and brings a much welcome culture dedicated to working safely. He genuinely cares for the wellbeing of his fellow teammates and is a valuable asset to the Methuen team here in Kingston."
Please join us in thanking Joey for his commitment to safety and congratulating him on this honor!