Leading with Safety - Safety Recognition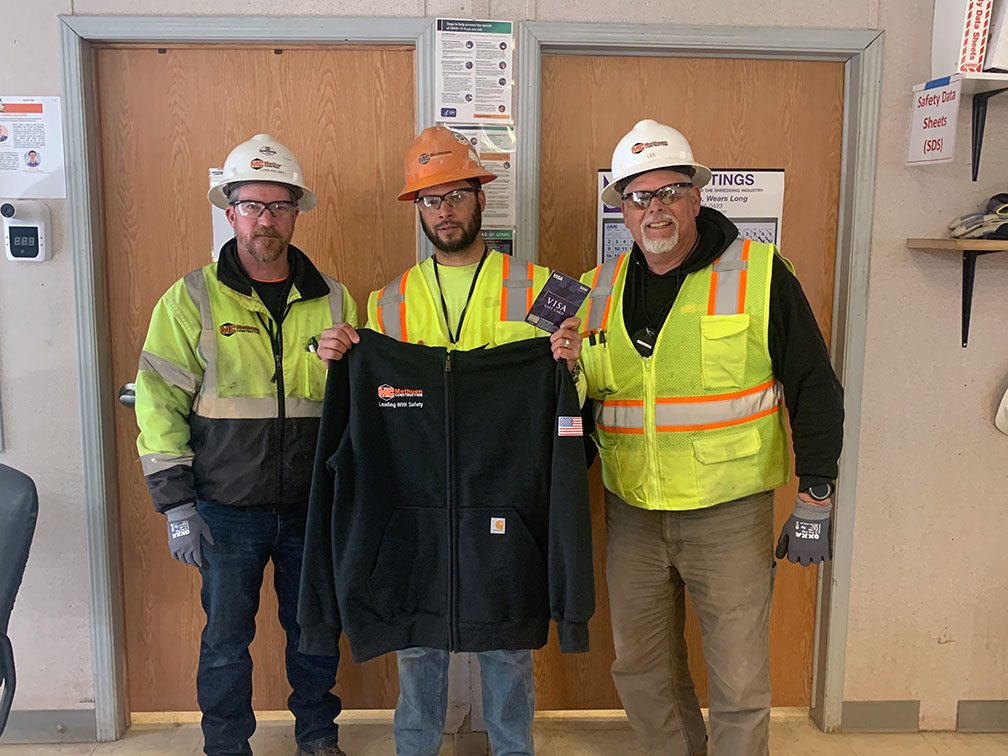 Teammate Eddie Bakanosky received Methuen's Safety Recognition Award for his continuous commitment to safety. Eddie received a Carhartt hoodie and a $200 gift card as a thank you for his efforts.
Fellow teammates shared the following about Eddie:
"Eddie consistently leads by example. He is frequently asked by others on what safety measures need to be put in place to safely perform a task. He does not hesitate to stop a fellow teammate from making an unsafe decision and has truly adopted the 'see something, say something' mentality. One example being when Eddie stopped a Teammate that thought it might be easier to just manually kink an air hose to change tools. Eddie quickly spoke up and said that was not a good idea and he would go shut the air off for them to safely change tools. He is a teammate that promotes the safety culture we all want here at Methuen."
"We recently hired a new Superintendent that was not aware of our new grinder policy. One day the Superintendent was going to have Eddie use a grinder. Eddie spoke up and asked if he filled out the grinder use form and the Superintendent stated he was unaware of this requirement. Eddie then explained the grinder policy to the Superintendent and went into depth as to why it was an important policy and the reasoning behind why the company implemented it. This is a great example of doing the right thing regardless of who is onsite or who is watching. We truly appreciate Eddie and his commitment to safety."
Please join us in thanking Eddie for his commitment to safety and congratulating him on this honor!