2019 Methuen Construction Memorial Scholarship Award Winner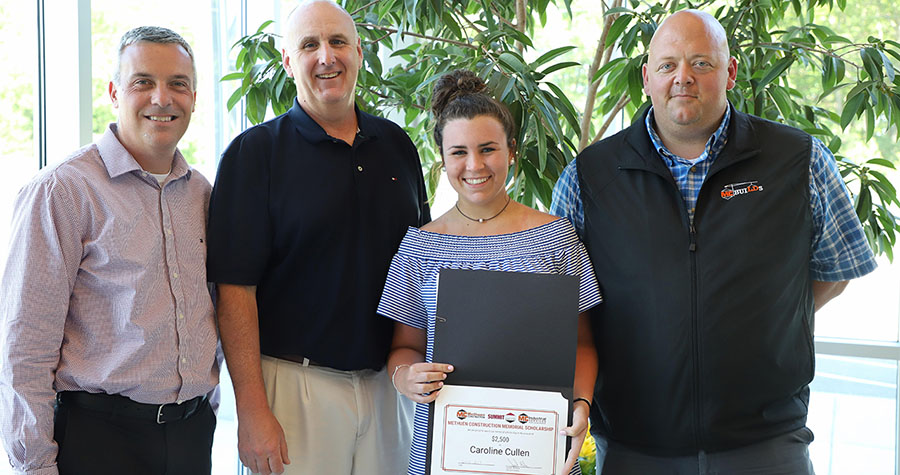 We are proud to award Caroline Cullen, daughter of Mike Cullen, Accounting Controller, with the Methuen Construction Memorial Scholarship! Caroline is a recent Newburyport High School graduate and will be attending Northeastern University in the fall. She will be studying Psychology and Business Administration. Caroline participates in many extracurricular activities: Student Council, Class Vice-President, United Nations Pilgrimage Delegate, Varsity Field Hockey Captain, as well as Volunteer at Newburyport Youth Services.
Congratulations to Caroline!
This scholarship is granted to any high school senior that is a son or daughter of a Methuen Construction or Summit Metal Fab teammate who will be enrolled as a full-time freshman in an accredited academic institution of higher learning as of September 2019.
(From left to right: John McGrath - Vice President of Construction Operations, Michael Cullen - Controller, Caroline Cullen & Dennis Lucia – Director of Construction Operations)