Methuen Construction Completes 2018 Trench Safety Stand Down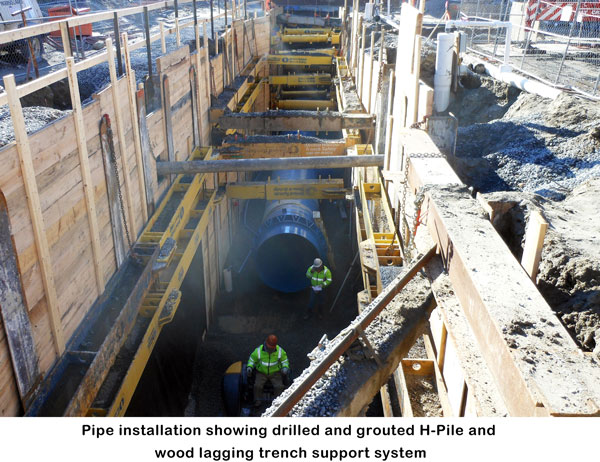 Methuen Construction works on some very complex projects that require safe trenching techniques as exemplified by the picture above of trenching that was implemented during the Greater Lawrence, MA Sanitary District (GLSD) Force Main Replacement project.
The company takes safety extremely seriously and participates in all OSHA Safety Stand Downs. Methuen Construction was awarded certification for completing the 2018 Trench Safety Stand Down Week.
AT METHUEN CONSTRUCTION, SAFETY AND QUALITY ALWAYS WORK TOGETHER