At Methuen Construction safety and quality always work together!
Our Philosophy
Nothing is more important at Methuen Construction than providing a safe jobsite for every member of our construction team. Building safe is not a slogan here, it's a part of our culture.
When it comes to jobsite safety our goals never change: zero lost time to injury each and every year.
Methuen Construction's Commitment to Safety
Safety Steering Committee Meetings
Safety Committee Meetings
Safety Recognition Plan
New hire safety orientation
Subcontractor safety orientation
Daily activity/Task Safety Analysis meetings
Weekly safety meetings
Emergency Action Plan
Accident Investigation Team
Monthly On-site Safety Training
Comprehensive Safety Manual
Site Safety Audits/Surveys
SMF Safety Personnel
Outside Experts
Insurance Site Inspections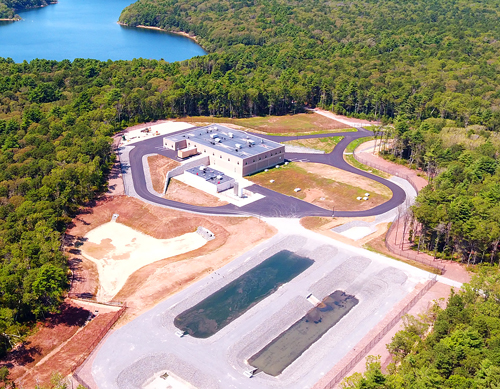 Methuen Construction wins ENR Excellence in Safety Award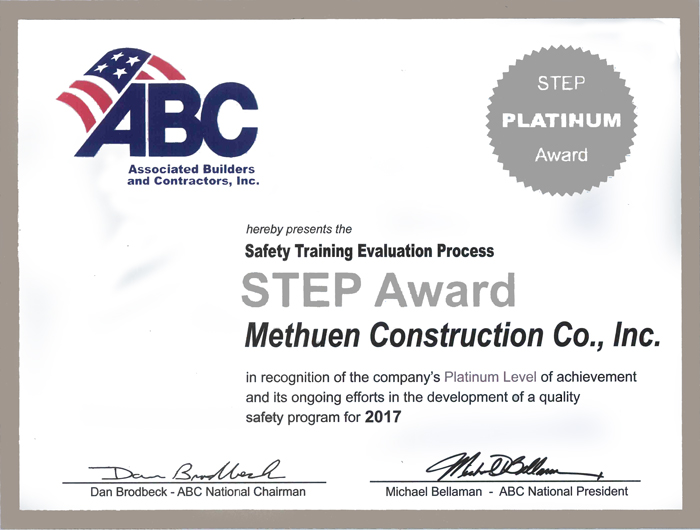 Methuen Construction receives ABC STEP Platinum Award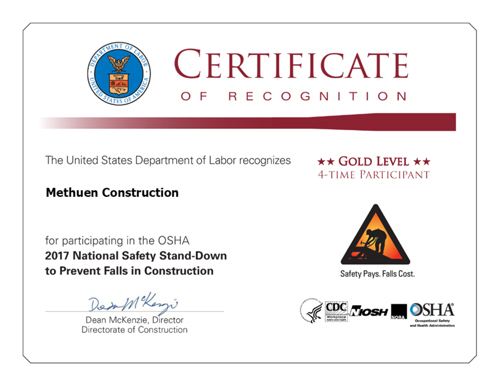 Methuen Construction Receives Gold Level certification for National Safety Stand-Down
"Methuen exemplifies the type of construction company we wish to work with. Management support is always a key element to any safety program implementation. Beginning with day one, Methuen Construction Corporation has made it clear to all personnel that they totally supported this safety program"
- Judson S. Ludenkin
President
Contractors Risk Management